Digiday is a leading modern media company that confront the truths in modern media and marketing.
Studio Chow's work with Digiday Media began in 2013 with the rebranding and site redesign of Digiday as the company transformed from an event company into a publisher business.
In 2016, Digiday engaged Studio Chow again as the company experienced its next transformation, growing from a single publication into a media company with multiple products. A branding exercise was conducted to evaluate and sharpen the focus of Digiday's message. Together we made strategic decisions on ways to accommodate product growth, and created a brand architecture and visual system for its growing international presence.
In collaboration with its leadership team, Studio Chow designed the new Digiday.com to reflect the publication's new content strategy, editorial direction, the growth of events, and address unique marketing needs & opportunities. Creating a site structure and visual system that balances business growth, content and user needs.
Client: Digiday Media
Services: Creative Strategy, Product Design, Creative Direction
Branding
In collaboration with Digiday's leadership team, sharpened the brand strategy and architecture of the company and logo redesign.
Digiday 2.0 Website Redesign (2013)
Digiday 3.0 Website Design (2016)
Working with the editor-in-chief and chief product officer of Digiday to define the content strategy, editorial, and business needs to create a consistent experience across multiple platforms. The redesign assignment included site structure, product design, and creative direction.
Flexible Templates
Design a flexible, modular structure for core site pages to accommodate changing content and new section. For awards pages this meant accounting for multiple event states: pre-launch, launch, past.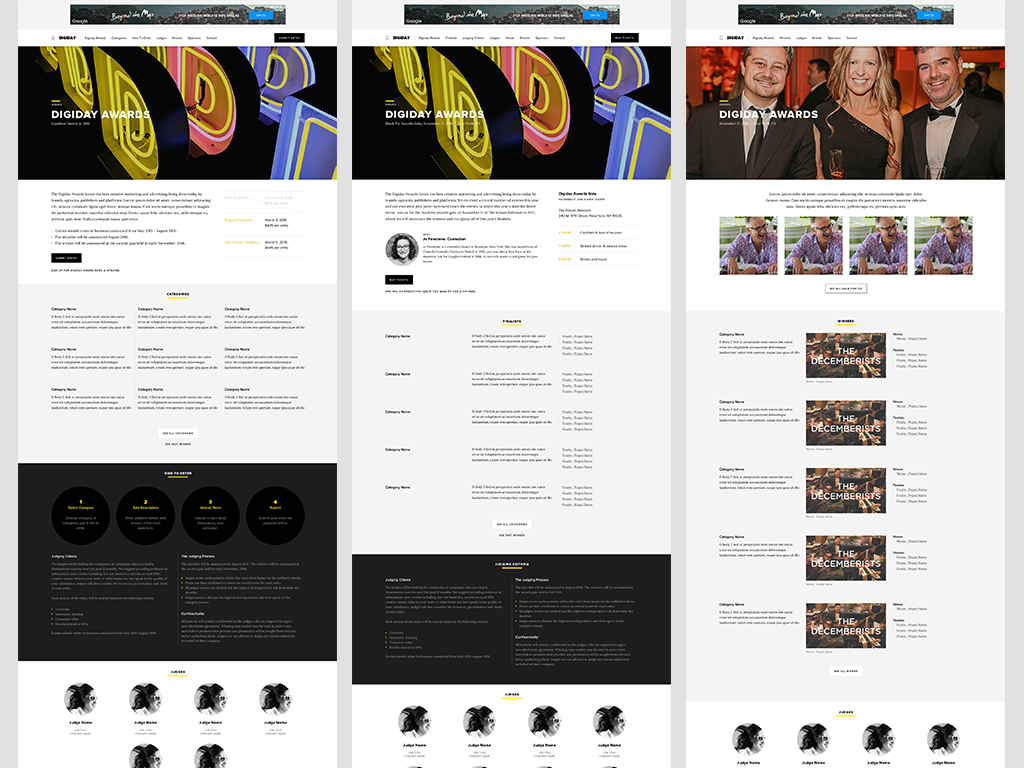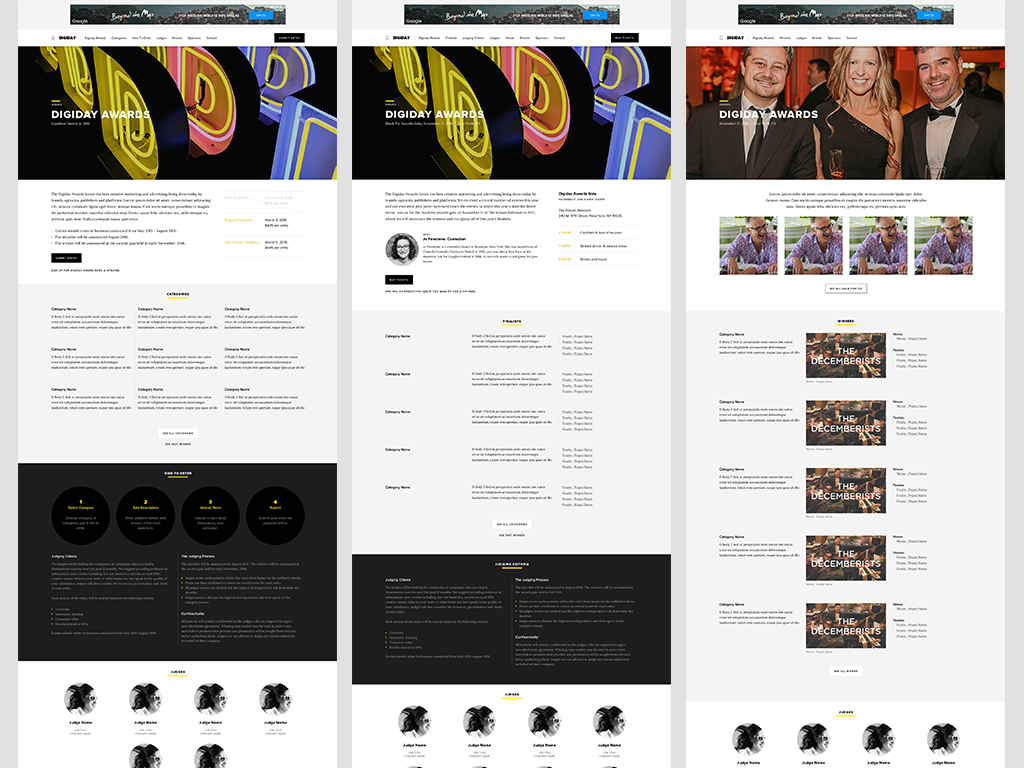 Select Templates
Select templates designed for the new Digiday.com experience.